Founded in 2014 by Andy Tryba, Crossover is an international recruitment platform available in 131 countries around the world whose mission is to recruit qualified individuals from around the world and connect them with suitable companies looking to recruit the best talent. The jobs offered are always long-term, full-time, high-paying jobs.
---
In seven years, Crossover (also known as Crossover For Work) has grown tremendously and now has more than 3,500 employees worldwide. Crossover not only connects talent and recruiters, but also provides tools and an online management platform to manage all aspects of remote working.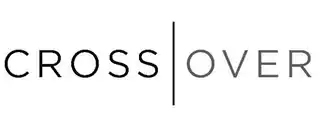 Career & Recruitment Process
The Crossover recruitment process consists of five online steps taking overall between one and three weeks, according to the official Crossover website.

Step 1: Basic Fit Questions (BFQ)
This is the first step of the recruitment process. It consists of completing a questionnaire with basic questions about the candidate's professional experience, abilities, etc., in order to determine whether their profile corresponds to the job they are applying for.
Step 2: CCAT Test
The second step is to pass the CCAT, Criteria's Cognitive Aptitude Test, which is a 15-minute online test that includes 50 questions covering numerical, logical, verbal, and spatial reasoning. For more information about CCAT, free examples and a comparison between the best online preparations, please visit the following page.
Step 3: English test
The third step consists of a short two-minute audio recording in English to assess the candidate's communication skills in English.
Step 4: Subject Matter Expert Questions (QMS)
The fourth step consists of a questionnaire to test the candidate's expertise and knowledge in the field for which he/she is applying.
Step 5: Free Response Questions (FRQ)
The fifth step consists of an assessment of the candidate's practical abilities which are tested in a hypothetical scenario based on functions included in the role for which he/she is applying. By testing the candidate's problem-solving skills and creativity, recruiters can truly assess the candidate's abilities for a given position and thus verify whether the candidate is a good fit. For example, a candidate seeking to be recruited as a Software Engineering Manager may be asked to create a specific code in a certain timeframe, which will assess the candidate's coding skills, creativity, and ability to complete a specific task in a given time.
At the end of these five steps, a full evaluation of the candidate's application is carried out. If the candidate has passed all the stages successfully, the generated profile is retained and two options are available: either the candidate receives a job offer directly and joins Crossover (if the position for which the candidate has applied is available and the profile is a suitable fit), or the candidate is invited to join Crossover's MarketPlace. This platform links candidates who have successfully passed the recruitment tests with employers. Recruiters review and select potential candidates in the MarketPlace. If a candidate's profile matches a certain recruiter requirement, they receive an invitation to an online interview. It is important to note that being in the Crossover MarketPlace does not guarantee that a candidate will be hired. If the online interview is successful, the candidate may be offered a full-time position.
Some positions may require the candidate to complete a paid one-month training program to ensure that the best candidates are fully trained and aligned with Crossover's working culture and can start working effectively immediately upon completion of the training. As they complete the formation, graduates of the program are directly assigned a position in one of the companies working with Crossover.
Who Is the Founder of Crossover?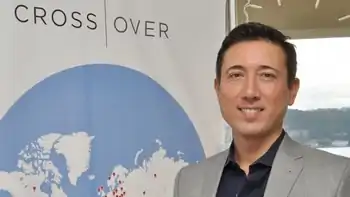 Andy Tryba is the founder and CEO of Crossover. He is also the founder of other companies, such as Think3 (a private equity fund that allows entrepreneurs to resell their start-ups and make maximum profit from them in order to focus on new projects) and RideAustin, and the CEO of various technology companies (Engine Yard, Kayako, Bizness Apps, etc.). Andy Tryba holds an Engineering Degree from the University of Illinois and an MBA from Rice University. He has also served as an advisor on Jobs and Competitiveness at the White House and worked for 14 years for Intel Corporation.
Crossover's offices are in Austin, Texas.
Why Working with Crossover?
Crossover enables candidates from all over the world to be recruited in companies where they can develop their skills and knowledge. Only the best candidates are recruited at Crossover and the remuneration offered is commensurate with their level and abilities. All positions offered are technical jobs, ranging from technical support to chief architect. 
Individuals working at Crossover work from home, anywhere in the world and wages are always paid in dollars, a significant detail for many countries. Moreover, by working at Crossover, workers are self-employed, and they therefore manage their own working periods and assignments by setting up suitable working schedules. 
However, working at Crossover is not for everyone. A suitable candidate shall be able to manage his/her own schedule, work from home and complete the proposed projects and assignments within the given timeframe. Moreover, your status as Crossover employee is that of a self-employed person and not that of a salaried employee. You are therefore responsible for paying your own insurance, taxes, and duties, according to the current laws in your country. Similarly, Crossover does not offer any bonuses or special benefits other than a high salary. These conditions are clearly specified during the recruitment process and on the official Crossover site, and a candidate who does not find those conditions suitable should not apply to Crossover.
What Is the Salary for an Individual Working with Crossover?
The salaries of individuals working with Crossover are varied and differ according to the position and performance of the workers. Salaries are generally paid weekly, through a secure payment software, Payoneer.
The following table shows the different positions and salaries that can be offered at Crossover, according to different job categories. All the positions offer full-time jobs, corresponding to 40 working hours per week.
| Category | Post | Salary |
| --- | --- | --- |
| Engineering | Software Tester | $10/hr |
| Engineering | VP of Software Engineering | $100/hr |
| Finance | Accountant | $15/hr |
| Finance | Finance Manager | $50/hr |
| Marketing | Retention Marketing Manager | $50/hr |
| Operations | Strategic Analyst | $50/hr |
| Operations | Chief Operating Officer | $50/hr |
| Product Management | Technical Product Manager | $200/hr |
| Product Management | Technical Product Manager | $50/hr |
| Product Management | EVP of Technical Product Management | $400/hr |
| Sales | Sales Development Representative | $30/hr |
| Sales | Sales Executive | $50/hr |
| Support | L1 Customer Support Agent | $15/hr |
| Support | Product Knowledge Curator | $50/hr |
Can an Employee Working with Crossover Receive Raises and Advance in His/Her Career?
It is entirely possible to receive a promotion at Crossover. It depends on your position, your work performance, and the needs of the organization you work for, whether Crossover itself or one of its customers. In addition, you can also apply for more senior positions at Crossover.
What is WorkSmart?
WorkSmart is a productivity tool created by Crossover. It provides employers and employees with complete transparency and allows them to measure the progress of workers and the time it takes them to achieve certain goals as well as to complete their assignments. This tool effectively records your working hours, taking screenshots and activating your webcam when you work, allowing the employer to verify that your paid working hours are effectively completed and consequently helps eliminating fraud. In addition, it allows you to get paid for what you produce and gives you and your employer a full account of your work and progress.
How Do I Get Accepted at Crossover?
In order to be accepted as a Crossover employee, it is necessary to pass the recruitment process with flying colors, as only an exceptionally low percentage of candidates manage to complete it until the end and be recruited. Therefore, achieving a high score at CCAT, the second stage of the recruitment process is key for accessing Crossover. To do so, it is imperative that you choose a suitable preparation tool that is right for you and that will greatly increase your chances of being recruited. Our site offers a complete preparation in PDF with questions identical to those used by Criteria's CCAT, including answers and explanations. In addition, you will find on the following page a comparison of the different simulations and preparations to help you prepare yourself as effectively as possible.
Companies & Portfolio
Avolin: Enterprise Software Solutions.
Vasona: Networks Network Performance and Edge Computing Software.
TAKE Supply Chain: Supply Chain Management Solutions.
Bonzai Intranet: Intranet Platform for SharePoint and Office 365.
VoltDelta: Contact Centre Software and Services.
Chute: Enterprise User-Generated Content (UGC).
MBI Solutions: Software Application Management.
My Alerts: Personalized e-Commerce Marketing Platform.
Olive Software: E-Publishing and Digital Archiving Solutions.
Bizness Apps: Mobile App Development.
ResponseTek: Enterprise Customer Experience Management Solutions.
Symphony Commerce: Retail Commerce, Inventory, and Logistics.
Firm58: Capital Markets Firms Platform.
RMSA: Retail Solutions Retail Planning and Forecasting.
Mobilogy: Mobile Device Lifecycle Solutions.
Kayako: SMB Customer Service Software.
ScaleArc: Database Load Balancing Software.
Knowledge Marketing: Audience and Customer Management for Publishers.
Apps2U: Desktop and Application Hosting.
Infer: Predictive Analytics for Sales and Marketing.
Sitrion Business Solutions: Workforce Productivity for SharePoint and SAP.
PeerApp: Carrier-grade Content Delivery Solutions.
DNN Corp.: Dynamic Content Management.
FirstRain: Data Analytics for Sales and Marketing Enablement.
Jive Software: Enterprise Collaboration and Communities.
Placeable: Location Data Management and Marketing.
Exinda: Application and Network Performance Tools.
Engine Yard: Ruby Technology, Consulting and Hosting.
Rose ASP: Microsoft Dynamics and Application Hosting.
Infobright IEE: Scalable Big Data Storage and Analytics infobright.com.
Kerio Technologies: SMB Communications and Security.
CyberlinkASP: Desktop Hosting Services.
ThinkVine :Marketing Attribution and Optimization.
Wave Systems: Data Security and Encryption.
@Hand: Enterprise Mobile Data Platform.
SenSage AP: Security Data Analytics.
Conarc: Enterprise Content Management.
EPM Live: Enterprise Productivity Management.
Compressus: Medical / Radiology Workflow System.
Quantum Retail Retail Profit Analytics.
Lyris: Email and Messaging Management.
Nextdocs: Document Management for Life Sciences.
GFI: SMB Email and Fax.
Hipcricket: Mobile Messaging and Advertising.
MessageOne: Email Archiving and Recovery.
Spiral: Multichannel Retail ERP.
Update: Industry Specific CRM.
Aurea Energy Solutions: Energy billing/management.
Acorn: Profit Analytics System.
NuView: Payroll Processing.
GCE: Retail ERP.
Still Secure: NAC & Managed Security.
Ignite: Content Delivery SaaS.
Aurea: Infrastructure and BPM.
ObjectStore: Object Oriented Database.
Accept: Project and Portfolio Management.
Prologic: Retail Vertical Software.
Agentek: Field Service/Workforce Optimization.
RavenFlow: Requirements Definition System.
GeoVue: Dynamic Location Optimization.
Right90: Sales Forecasting.
Auto-Trol: Enterprise Data Management.
Corizon: App Dev / Composite Apps.
Infopia: eCommerce Software/Service.
Think3: CAD and PLM.
Metatomix: Semantic Middleware.
Triactive: Systems Management.
PurchasingNet: Supply Chain Management.
Everest: SMB Retail ERP.
Alterpoint: Network Device Management.
eCora: Systems Management.
TenFold: Application Development Platform.
ETI: Data Transformation.
Nuvo: Network Monitoring Service.
Clear: Application Development Platform.
Nextance: Document Management.
Gensym: Expert System Development Platform.
Artemis: Enterprise Portfolio Management.
Versata: Application Development Platform.
Trilogy: Enterprise: Sales and Marketing Solutions.