Founded in 2000 by U.S. investors Robert F. Smith and Brian N. Sheth, Vista Equity Partners is a U.S. private equity and venture capital firm. Its activities are mainly related to the financing and promotion of new technological startups as well as software development. Vista also focuses on passive capital investments.
---
After 20 years of exclusive investments in enterprise software, Vista has now more than $57 billion in committed capital, 5 offices and more than 500 employees. Additionally, Vista has more than 50 software vendors, which together employ more than 65,000 people worldwide.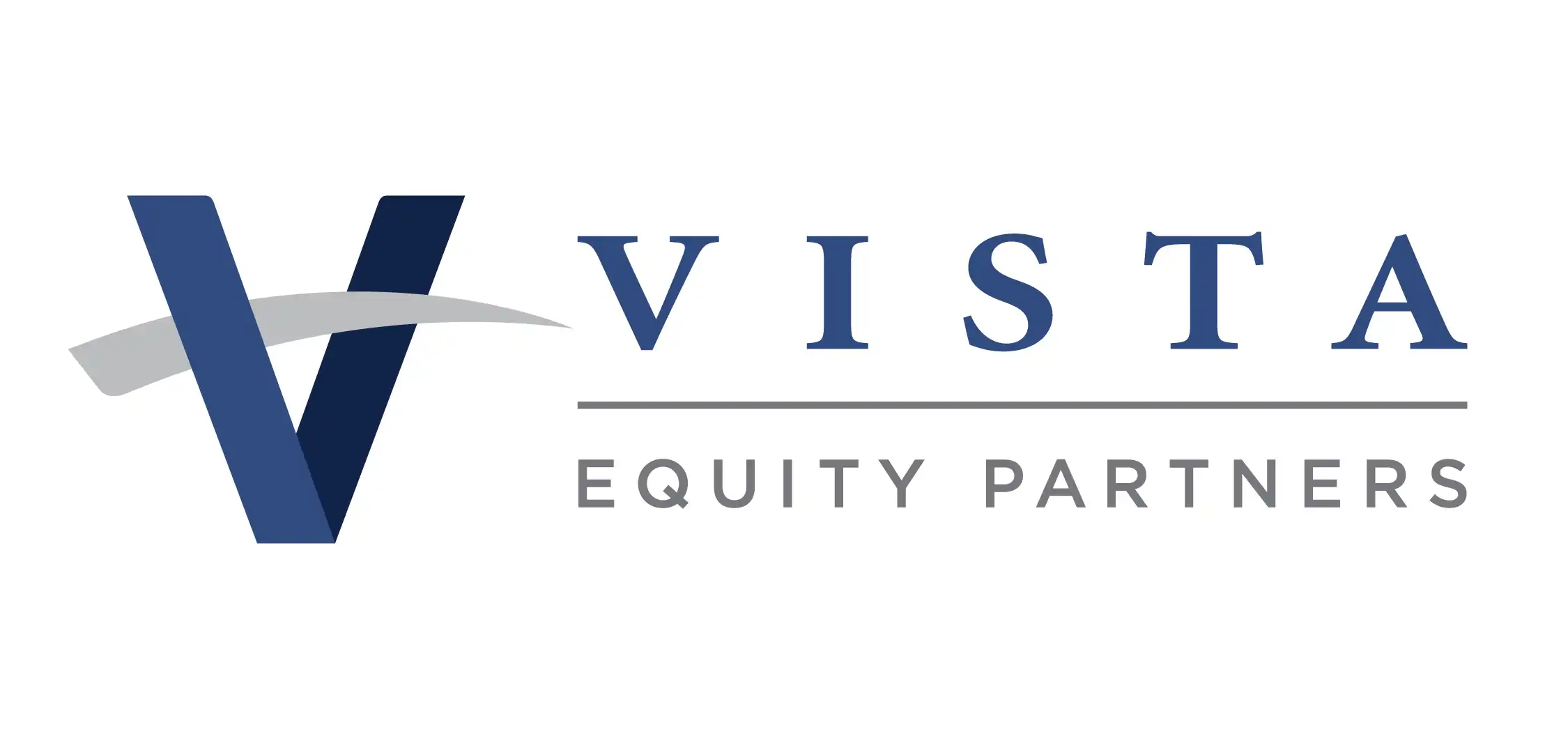 Career and Recruitment Process
Vista Equity Partners' recruitment process consists of several steps, including one or more telephone and real interviews, as well as aptitude tests to assess candidates' cognitive abilities. Each of the Vista-owned companies has a slightly different recruitment process, nevertheless, most of the steps are relatively similar and the CCAT assessment must be taken in all of them. Here is a presentation of each of the steps:
Step 1: Online Application
The application can be made directly on the Vista Equity Partners website, on the following link. You will find a list of the different job offers depending on your location. After applying, depending on your CV and application, the company will contact you again and a link to perform the tests online will be sent to you. The various companies may use as well different recruitment platforms or as well their own respective sites for publishing recruitment requests.
Step 2: CCAT - EPP (Cognitive and Personality Test)
All companies owned by Vista require to their candidates to pass the CCAT, as well as a personality test created by Criteria, the EPP. Both tests must be done online, and some companies may request the tests to be performed with webcam recording during your interview in the offices of the company. Once the tests have been completed, the results are sent to your recruiter, who will contact you again if these results correspond to their request.
Step 3: Phone call
After passing the tests, you will surely have to pass a first telephone interview, where you will receive details in relation to the position you are applying to. You will also need have to show motivation and explain why this position is right for you. If the position requires specific technical knowledge, the employer will certainly ask you questions in order to verify your technical knowledge in this area. Related technical tests may also be applied to you after this interview.
Step 4: Second CCAT Test Observed (optional)
Some companies that did not record your first CCAT assessment may ask you at this stage to retake the exam registering either by webcam or in the company's office.
Step 5: Interview
If you have successfully passed all the previous steps, the company will surely contact you again in order to pass an interview. You must be prepared to answer different personality questions but also technical ones, depending on the position for which you are applying.
Examples of questions
Why did you choose our company?
Why are you interested in working for Vista Equity Partners?
Why should we hire you?
How does the position suit you?
What are your weaknesses and strengths?
What do you know about us?
What are your career goals?
What is your current salary?
What are your salary expectations?
Where do you see yourself in 3/5/10 years?
How do you stay organized during a workday?
How do you deal with stressful situations?
How would you handle a conflict with a colleague?
What do you offer to help our company?
Can you give an example of a situation where you made use of your interpersonal skills in order to close a deal?
Explain your project's best management practices.
Browse your resume with me.
Why are you interested in technology?
Which company would you suggests us as a potential investment?
What has been your greatest achievement so far? At some point and in any aspect of your life, does not necessarily need to be related to work or school?
Why private equity?
What do you do when you start a project but don't get the results you expected?
ow would you get the cost of equity?
What prepares you for this job on your CV ?
Etc.
It is possible that before you are accepted for a given position you may need to undergo a drug test as well as a full background check, this will depend on the position, the company, and the country where you are located.
Why Work at Vista Equity Partners?
We have collected for you the benefits described by employees working at Vista. Here are the reasons why working at Vista Equity Partners is a good personal and professional investment:
Opportunities for learning and career development
Dynamic environment
Bonuses and profits
Travel (consultant)
Working at Vista suits you if:
You are independent in your way of thinking and want to work with excellent professionals
You like challenges
You are motivated to move forward along with the company
Vista Equity Partners' recruitment process is based on the principle of meritocracy. Vista only hires candidates who have achieved good results on the CCAT aptitude test, considering also their emotional intelligence as well as their leadership skills. A candidate with an excellent CCAT cognitive test score who did not study in a recognized institution will have as much, if not more, chances to get the position than a candidate with a lower score at the CCAT but holding a mind-blowing CV (or resume). A high-potential candidate (high test score at the CCAT) but without experience will certainly have to complete certain boot camp training experience in order to learn the basics of the trade and reach the required experience.
Management Team
Robert F. Smith is the founder, President and CEO of Vista Equity Partners. He leads the company's investment strategy and investor relations management. He was included by Forbes in 2017 within the '100 Greatest Living Business Minds'.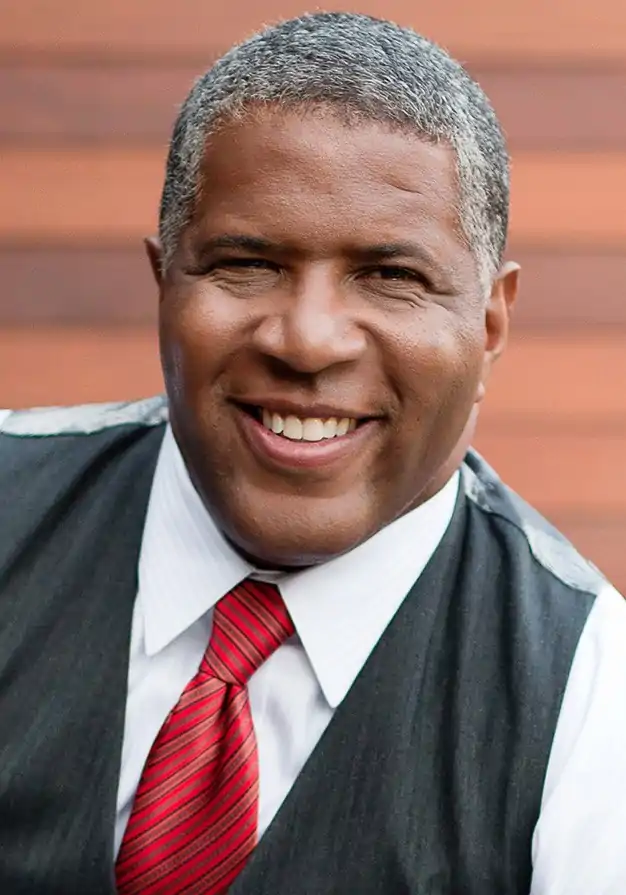 Brian N. Sheth is the co-founder of Vista and is also its President. He is also the Vice Chair of The Investment Committees of Vista Private Equity Funds. Brian Sheth serves on the boards of many companies in Vista Private Equity Funds' portfolio.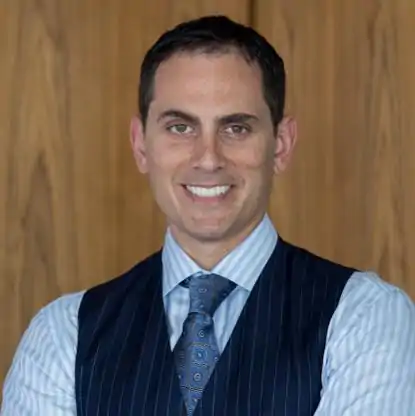 David A. Breach joined in 2014 and is the Chief Operating Officer and Legal Director of Vista Equity Partners. He sits on the investment committee of the company's capital funds. He also serves on the boards of several companies in Vista's portfolio, including Mediaocean, Solera and Vertafore.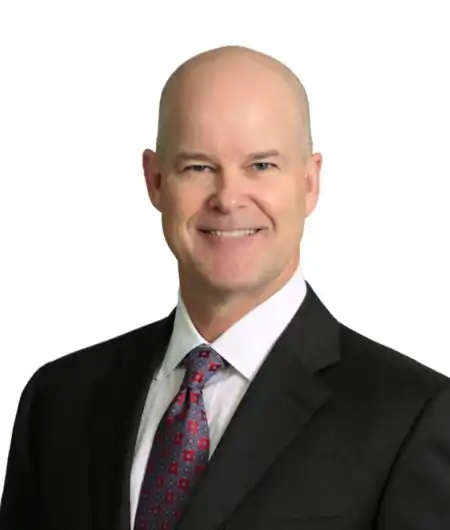 What Salary Does an Employee at Vista Equity Partners Earn?
An employee's salary at Vista Equity Partners strongly depends on the hold position and the experience. Below is a list of the salaries received by Vista Equity Partners employees based on their position:
| Department | Average Salary | Salary Range |
| --- | --- | --- |
| Program Manager | $108K | $100K-$115K |
| Director | $84K | $71K-$95K |
| Investor | $91K | $55K-$113K |
| Credit Analyst | $51K | $51K-$51K |
| Staff Accountant | $57K | $57K-$57K |
| Senior Accountant | $58K | $47K-$67K |
| Finance Manager | $79K | $68K-$89K |
| Controller | $133K | $132K-$133K |
| Private Equity Analyst | $107K | $98K-$114K |
| Marketing Manager | $63K | $51K-$73K |
| Administrator (engineering) | $64K | $64K-$64K |
| Desktop Systems Administrator | $97K | $87K-$106K |
| Systems Analyst | $79K | $79K-$79K |
| Data Analyst | $102K | $85K-$116K |
| Associate Creative Director | $48K | $48K-$48K |
What Personal Information Is Collected When You Recruit to Vista Equity Partners?
When you apply for recruitment, your basic personal information is collected, such as your name, email address, phone, etc.
The company will also want to receive your CV (resume), previous working experience, education, qualifications, etc. All this information is necessary to process your application and see if your basic profile matches the open position you are applying to.
If your profile is accepted, you will move on to Step 2 which is performing a cognitive test (CCAT) - see steps. In Europe, the HR team will surely ask you to provide one or more recommendations from your previous job. They may also contact your former manager to get your references and qualifications. All these intermediate steps are part of what is called a background check. This data is used by Vista Equity Partners only as part of the recruitment and selection process.
You may be asked to undergo a drug test during the most advanced stages of your recruitment. The most common drug test performed by employers during a recruitment process is the urine test. However, this will depend on the regulations of your country, States (in the United States) as well as the position and company that hires you. However, we recommend you to be prepared for this eventuality, as failure to test for drugs may imply your withdrawal from the application.
Vista's Companies and Portfolios
2001

BigMachines: Software company founded in 2000. After being acquired by Vista Equity Partners in 2001, Oracle Corporation acquired the company in 2013, which is now its own. The product was later renamed 'CPQ Cloud'.
2007

Ventyx, Inc.: Founded in 1988. It is one of the world's leading providers of software solutions. It was acquired by ABB in 2010.

New Energy Associates: A commercial intelligence software and energy market consulting software company. It was acquired by Ventyx Inc. in 2007.

Global Energy Decisions: A provider of software and consulting services for companies in the global energy supply chain. The company was acquired by Ventyx Inc. in 2007.

Indus International: Provider of service delivery management solutions. The company was acquired by Ventyx Inc. in 2007.
2008

Tech-Assist: Provider of power plant operations management software in the nuclear, non-nuclear, and petrochemical power generation market. The company was acquired by Ventyx Inc. in 2008.
2009

Structure Group: Created a comprehensive software platform for market operations and transactions for the electricity industry, nMarket. The company was acquired by Ventyx Inc. in 2009.

Sumtotal Systems: Provider of strategic human resources management software solutions. The company was acquired by Skillsoft in 2014.

MicroEdge: Provider of IT solutions for the granting community, including private foundations, corporate sponsorship, community foundations and others. The company was acquired by Blackbaud in 2014.
2011

Advicent Solutions: A leading provider of SaaS software-based technology solutions for financial advisory services and the financial planning industry. The company was renamed to "Advicent" by Vista Equity Partners Fund II in 2011.

Greenway Health, LLC: Company founded in 2011. It is a leading provider of innovative technologies, quality services and strategic partnerships that promotes the profitable growth of help medical practices.

Vitera Healthcare Solutions: The leading provider of integrated clinical, financial and administrative software for physician practices and community health centers. The company was combined with Greenway Medical in 2011 and renamed to Greenway Health.
2012

Aptean: A leading global supplier of vertical market ERP software designed for the manufacturing market.

Consona Corporation: A provider of vertical technologies and services in various software categories: ERP, CRM, knowledge management, eService, network management and product configuration.

Lanyon: Company founded in 1984. Lanyon is a leading provider of online software for managing meetings, events and travel programs. The company was acquired by Cvent in 2016 (also owned by Vista).

Finastra: Third largest financial services technology company in the world. It provides a broad portfolio of banking solutions, capital markets, investment management and others. Finastra serves more than 9,000 customers in 130 countries, including 48 of the world's top 50 banks.

Bullhorn, Inc.: Founded in 1999, the company is a leading provider of cloud-based software for the global recruitment and staffing industry. The company was acquired by Insight Venture Partners and Genstar Capital in 2017.
2013

Aspira: A leading provider of cloud-based reservation and licensing technologies for public and private campgrounds, as well as for federal, regional, provincial and governmental conservation agencies and parks.

SuccessEHS: A provider of software and services to doctors' offices, community health centers and dental practices. The company was acquired by Vitera Healthcare Solutions in 2013.

AdBase Business from Atex: The lead provider of advertising, editorial and distribution solutions for newspaper publishers and media companies. The company was acquired by Naviga in 2013.

Omnitracs, LLC: Provider of fleet management software applications, information services and hardware platforms for the transportation industry.

Roadnet Technologies: One of the leading providers of fleet management and logistics software applications that provide strategic route plans at the territory and street level, multi-stop vehicle routing and programming, wireless delivery distribution and real-time GPS tracking. The company was acquired by Omnitracs in 2013.

Websense: One of the leading providers of security solutions against cyber threats, information leaks, legal liability etc. Available for the web, data protection or email and mobile phones.
2014

Figlo: Founded in 1996, it is the leading provider of financial planning software in the Netherlands, benefiting from financial advisors, major banks and financial services providers. It was acquired by Advicent in 2014.

AGDATA, Inc.: Founded in 1985, it is a leading provider of strategic data and analytical solutions for the world's leading manufacturers of agricultural products, crop protection and animal health.

Autotask: Founded in 2001, it is a leading provider of end-to-end software solutions for IT service providers and serves more than 9,000 customers worldwide. The company was acquired by Ditto in 2014.

DealerSocket, Inc.: Founded in 2001, it is a leading provider of SaaS enterprise relationship management solutions for the retail and independent automotive industries. It supports more than 140,000 active users in more than 3,500 dealerships worldwide.

Custom Credit Systems (CCS): Founded in 1989, CCS is a U.S. provider of production flow management and commercial lending software. Its flagship product, CustomLender, was launched in 2005. The company was acquired by Finastra in 2014.

IND Group: Provider of online and mobile banking, personal finance management and payment solutions for financial institutions, enabling banks to differentiate themselves from their competitors. The company was acquired by Finastra in 2014.

PeopleLYNK: Provider of patient relationship management solutions in the medical sector, automating patient interactions, including recalls, laboratory results, prescription notifications, clinical alerts and others. The company was acquired by Greenway Health in 2014.

NAVEX Global: Established in 1997, it provides an ecosystem of SaaS governance, risk and compliance management products and services to help organizations protect their people, reputation and profits. It works with more than 12500 clients worldwide.

MediaSpan: One of the leading software providers for the global news media industry, with more than 3,000 local press and broadcasting customers.

XRS Corporation: A provider of fleet management and trucking compliance software solutions to help maintain regulatory compliance and reduce operating costs. The company was acquired by Omnitracs in 2014.

Social Solutions, Inc.: Founded in 2000, it is the leading provider of SaaS performance management and case management solutions for the human services sector. It has more than 76,000 users and represents more than 16,000 programs.

Stats Perform: Founded in 1981, it is a leading provider of sports-related data. Those include sports research, information and video content, artificial intelligence-based solutions for sports media and broadcasters, technology companies, global brands, sports books, teams and leagues, and fantasy sports providers.

Bloomberg Sports: Former Bloomberg Division, provider of data and predictive analytics services to teams, broadcasters and athletes. Bloomberg Sports has also developed pre- and post-match commentary packs as well as on-air graphics for broadcasters such as Sky Sports, Channel 4, Turner and Fox. The company was acquired by Stats Perform in 2014.

TIBCO Software Inc.: A provider of integration, data management and analytics software that unlocks the potential of real-time data to make smarter and faster decisions. Tibco has thousands of customers worldwide.
2015

Advanced
Peppers & Rogers Group
AssetPoint
CoreTrac
Vision Information Logistics
Verdiem
Dealertrack Inventory+
AutoStar Solutions
Finance Express
DealerFire
Kibo
Fiverun
Mediaocean, LLC
METIS
The Network
PowerSchool
InfoSnap
Community TechKnowledge
TVTI Video Technologies
Amisco Prozone
Automated Insight
The Sports Network
Mashery
Trintech, Inc.  
2016

Focus Technology Group
GQ Lifesciences
Government and Enterprise Management Solutions
Advanced Public Safety
Computron
Medworxx Solutions
Cvent
Granicus
Infoblox, Inc.
Mozu
Baynote
Lone Wolf Real Estate Technologies Inc.
INVISION
ColSpace
BCC AdSystems
DoApp
Ping Identity Corporation
UnboundID
Chalkable
SRB Education Solutions
Haiku Learning
TIENET
Interactive Achievement
Solera
Enservio
Tomia, Inc.
Chesapeake System Solutions
Vertafore, Inc.
Vivid  Seats  
2017

Hudman Solutions
Applause
TheySay
FDM
Apprise
irms|360 Enterprise
CentralSquare Technologies
Datto
EAB
OmniEarth
Novusolutions
Jamf
Jive-X
Instanet
Shanghai Zanthuu Technology Solutions
VideoAmp
Acquire Media
Numerator
InfoScout
Shaw Tracking
SunGard K-12
SecureLink
Colimbra
Digidentity
Autodata
Alpine Data
TIBCO Data Virtualization
nanoscale.io
Statistica
Adra
Tripleseat
Upserve, Inc.
Upside Business Travel
RiskMatch
Xactly Corporation
AlignStar
Zapproved LLC
Zego (Powered by PayLease)
2018

7Park Data
Docman
Information Balance
Science Warehouse
Alegeus
Allocate Software
247 Time
Wambiz
Mission Management
Lucity
ComplySci
Social Tables
Kapow
QuickMobile
Dispatch
EagleView Technology Corporation
Spookfish
Malauzai Software
Olfa Soft
SouthTech Systems
IQM2
Vision Technology Solutions
iCIMS
Integral Ad Science
NoMAD
HighGround
LogicMonitor
Marketing G2
Infomaker
Media Services Group
Elastic Beam
PeopleAdmin, Inc.
RadarFirst
CESVI Brazil
RedCap
Orchestra Networks
Scribe Software
Starhome MACH
EVENTUp
SimpleOrder
Wrike
OpsPanda
Obero
2019

Accelya
Acquia
CareWorks
Modern Systems
Kirona
Oyez Professional Services
Enterprise Study
Allvue Systems
Apptio
Schouw Informatisering
Linkfresh
Beck Consulting
Sanderson Group Plc
OPTIWARE
IndustryBuilt
Tellus
DoubleDutch
Wedding Spot
YouVisit
Four Winds Interactive
Fusion Risk Management
Host Compliance
Firmstep
Jibe
Digita Security
ZuluDesk
Kazoo
Khoros
Monetate
Certona
zipLogix
PIN System
MINDBODY
Bowtie
WhistleB
Lockpath
Expolink
Naviga
PlanSource
Quick Base
Cloudpipes
in4mo
Sonatype
VUE Software
Fanxchange
Zinio
SnappyData
Blue Dot Solutions
Cloudability Inc.
2020

Tikit
Paragon Software Systems
Auto/Mate
Unomaly
MBS